My Heart And Me
I really miss you. But time so hard to find, been so busy for the past years and months ago. So serious of putting a business with my partners. Being a single mom need to work hard for the future of my children and for me as well. For now let me take an opportunity to advertise my humble beginnings of being a business woman. It's so hard but trying my very best to be a successful one on what I'm doing now. Please visit our website www.sarri.com.ph.
Thank you so much for being so patiently waited for years for my long lost thoughts. I'm still here… Thank you again.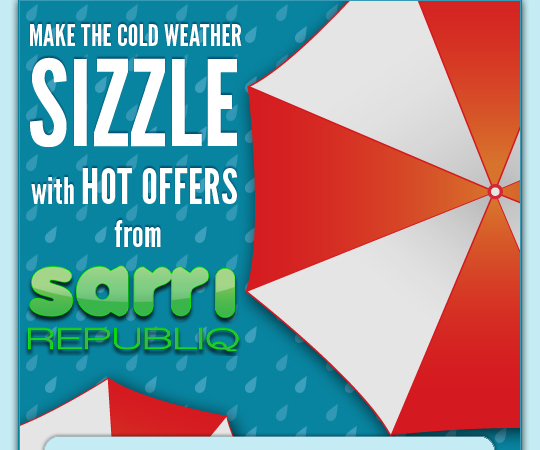 I would like to share a beautiful song that touches my heart. This song is the theme song of our club. Hope you like it too.
The song was compose by one of the Rotarians and the Great Composer of the Philippines.
MR. NONOY TAN.
THIS IS OUR CALLING IN LIFE
TO LIVE AND DO THINGS RIGHT
HELP AND SERVE OUR FELLOWMEN
WITH PRIDE AND JOY, ONE TEAM, ONE STAND
LEARNING AND WORKING TOGETHER
WE FACE EVERY CHALLENGE WITHOUT FEAR
FOR WE BELIEVE IN THE POWER OF GIVING
SHARING, MAKING LIFE WORTH LIVING.
CHORUS:
ONE DREAM, ONE DESTINY
SERVICE ABOVE SELF IN ROTARY
WE'RE BROTHERS AND SISTERS IN HARMONY
FROM EAST TO WEST IN UNITY
ONE HOPE, ONE VOICE WE SING
BEAUTIFUL CHANGES, WE BRING
A NEW AND BETTER COMMUNITY
TO THE WORLD, A GIFT TO LIFE FROM RCMB
WE HOLD THE FUTURE IN OUR HANDS
SHOW WE CARE AND UNDERSTAND
REACH OUT AND TOUCH SOMEBODY'S HEART
LET'S SHINE FOREVER IN THE DARK.
REPEAT CHORUS
TO THE WORLD, A GIFT TO LIFE FROM RCMB
Late afternoon, I received a call from my ex-husband, I was hesitant to answer the call because I'm thinking not to talk to him anymore, but I realized he will not call me if there's no important matter to be said. He told me "Hello! I just want to let you know that our marriage is null and void!" I answered Oh? that's so fast! Good for you! since when? he said, it doesn't matter when, what matters is the result. Can I ask some copy of the documents for some legal purposes? He doesn't care about my concern, he said I can ask my copy in the government office if I wanted to get it, and he added and reminded me not to use his family name for we are not married anymore. It was a mixed emotions, I don't know what to feel, I just said, is this for real? I knew this time will come but I never imagined that I will feel this kind of feelings. Some of my friends told me "Congratulations! I'm happy for you." Yes, in some point I'm happy because I got the freedom that I wanted. when I was talking to my very close friend whom I shared my feelings my tears fall down on my face then I suddenly cried out loud and I reveal my real feelings about the news I got from my ex-husband. My friend told me that my feelings is normal for I am only a human being. All relationships good or bad when it ends it hurts. It's true! I just need to accept it and let go and hope for the best and have faith that the future will be better for all of us especially to my three beautiful angels. I'm closing this chapter of my life and I'm looking forward of opening a new life with full of hope, faith and give more love and importance to the people I love and to love myself more. Thank you God for all the strength you gave me from the time of separation from my children of living alone and up to the acceptance of the truth that I'm free from being married to being single again. Today, I will take and make time for what is really important in my life. Life is too short to go around living it with anger or hatred. I know I will survive for my beautiful children and to look forward for a brighter future ahead of me. Time will heal all hurts inside my heart and there will be a rainbow after the rain…
Profile

Name: Malou


Pages

Calendar

« November 2023 »

| S | M | T | W | T | F | S |
| --- | --- | --- | --- | --- | --- | --- |
| | | | 1 | 2 | 3 | 4 |
| 5 | 6 | 7 | 8 | 9 | 10 | 11 |
| 12 | 13 | 14 | 15 | 16 | 17 | 18 |
| 19 | 20 | 21 | 22 | 23 | 24 | 25 |
| 26 | 27 | 28 | 29 | 30 | | |

Recent Entries

Recent Comments

Categories